START & GROW YOUR
BUSINESS

100
+
TOP & EMERGING BUSINESS OPPORTUNITIES
WELCOME TO
FRANCHISE EXPO
Franchise Expo is a new initiative from Franchise India Holdings Limited, giving a platform to investors, aspiring entrepreneurs, and business owners to conduct one-on-one meetings and discussions with prospective business buyers or partners looking for different business opportunities available in their city to start, manage, and grow their businesses. The Franchise Expo & Business Opportunities Show Madhya Pradesh 2023 will be home to franchisors, franchisees, and the start-up community. Business buyers from Madhya Pradesh and over 52 districts of Madhya Pradesh will be visiting the show to create a wave of entrepreneurship by buying and selling franchise businesses, discovering, collaborating, and investing in unexplored business opportunities in the country. Year after year, the show has become India's #1 Franchise and Business Opportunities Expo! And experienced a huge surge in the number of investors who attended the expo and met leading brands looking to expand their business deep across India. We aim to foster connections, ignite innovation, and empower businesses to embark on a journey of growth and success.
1

MEGA EXPO

1

MAJOR CITIES

6

INDUSTRY PAVILIONS

100+

OPPORTUNITIES

1000 +

BUSINESS BUYERS
"INVEST IN
LAND OF OPPORTUNITIES "
Madhya Pradesh

is one of India's fastest-growing states. Its GDP surged from ₹71,594 crore to ₹13,22,000 crore, a remarkable 16.34% growth. The GDP per capita stands at ₹153,550 INR, lakhs..
The projected GSDP for

Madhya Pradesh

was Rs 11,51,049 crore, reflecting an impressive 11.1% growth over the 2021-22 revised estimate.

Madhya Pradesh

is a significant diamond-producing state and a major revenue contributor for the state.

Indore, Madhya Pradesh's

financial capital and economic powerhouse of Central India, boasts a strong GDP of $14 billion. The per capita income surged from ₹38,497 in 2011-12 to ₹65,023 in 2022-23, marking a remarkable 70% growth.
Madhya Pradesh

ranks 4th in ease of doing business.

Pithampur, near Indore,

is a major automotive hub in India, often referred to as the 'Detroit of India'.

Indore

is an emerging Tier-II city in India, often dubbed the 'Mini Mumbai' for its rapid urban growth and development.

Indore

is one of the cities under the Central Government's Smart Cities Plan, Indore is all set to undergo a proper facelift.

Indore,

the cleanest city for six consecutive years, won the "National Smart City Award" in 2022 for outstanding performance among India's 100 smart cities.

Indore

is unique in having both meter gauge and broad-gauge railway tracks in operation.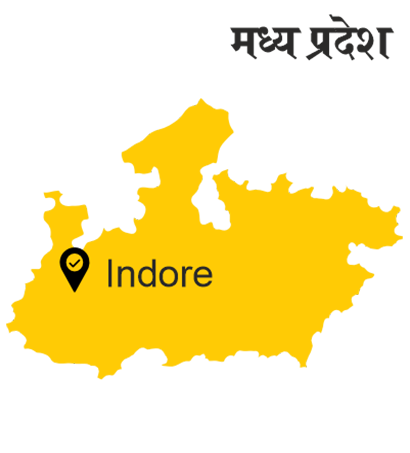 OPPORTUNITIES AT
FRANCHISE EXPO
WHY
FRANCHISE EXPO?
Global & Indian Brands seeking Franchise Partner/Channel Developers
Brand Operators/Multi-unit Franchises
Franchisors desiring to develop first-hand brand concepts.
Ideal forum for those who want to meet prospective business partners
For people offering advice and support products, services providers
Expand your business and grow your revenue by entering new regions and territories
Generate More Leads - Reach more people across India.
Genuine audience with 80% pre-registered
Extensive media campaign in the industry for maximum coverage
Tailored media solutions to generate greater mileage
Key Decision Makers
Entrepreneurs seeking new business opportunities
Potential franchisees, retailers, Manufacturers, Dealers, Distributors, Stockist/Mega stockist, Suppliers.
Retail investors & business buyers
Franchise & Startup Founders
Franchise Professionals across Management Level
Broker House & real estate developers
Explore scalable, fast growth business opportunities from all industries & investments ranges
Meet franchise professionals and experts through one-to-one personal meetings
Take an informed decision to start your own business
Reach more Brands across India with our FI Team
Exchange ideas and invest in future
Past
Exhibitors
Our
Gallery
Our
Sponsors
Organised by

Official Portal

Official Magazine

Partner Portals

Partner Portals

Partner Portals

Partner Portals

Partner Portals
Copyright © 2023 Franchise India Holdings Ltd.
Powered by: